When God made dogs he just sat down and smile! This is a quote I saw and felt that it's totally true. Dogs are known to be mans best friend and they will never leave your side in good or bad days. I am blessed with two lovely dachshunds and they are really the icing on the cake. Most of the time they have been the subject of my photos and I know all pet lovers can relate to me with this. If you go through the internet and social media channels there are a lot of cute dogs photos being shared. Truly they are a hit in the world wide web with their cuddly looks.
It's a challenge to take that perfect shot but when you got it it'll be so candid. It varies with funny habits, cuddly moments, active positions, nap time, emo face and many other posing. You'll never see a dog just posing but rather expressing their current emotion to that lovely dog photo. It'll make you smile, laugh out loud or even say "awwww....." They are just beautiful creatures send to us by our dear creator.
Bringing colors into your life and showering it with unlimited happiness. A perfect subject for any photos capturing their genuine soul. With colors or black and white surely dogs will bring that photos into life. So lets all have a blast checking out this breathtaking black and white dog photos that explodes with over cuteness.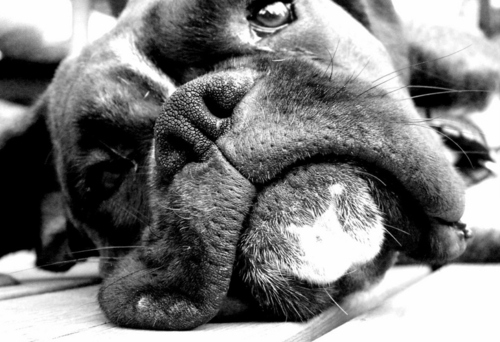 This only shows that you don't need to be a professional photographer to snap that perfect shot with your pet dogs. This black and white photos are a mixed of professional and amateur shots taken. They all just have one thing in common, capturing the beauty of their dogs beautiful soul in each photo.